Inspired by the minimalism of high-quality Japanese denim and the heritage of the American jean, the Kings Of Indigo design team brings its own unique flavor to the denim world. The seasonal collection offers around 180 pieces of jeans and apparel. The collection consists of 45% men's styles, 50% women's and 5% unisex pieces. Keep reading to discover the highlights for our AW21 collection!
We created a collection made with 100% recycled materials. It included apparel styles and our first range of fully recycled denims, made from leftover fabric (20%) and yarn waste (80%). By reusing waste cotton we save a lot of water and CO2 emissions required to grow new cotton. If you want to put a number on it; each recycled denim saves about 2,700 litres of water and cuts solvent use by 65%. That's what we call planet friendly material!
From AW21 on, we've implemented the EIM tool (Environmental Impact Measuring) on all of our denims. This helps us to accurately measure the impact a garment's wash has on the environment. The software indicates the water, energy and chemical used and the impact on worker's health.
We've always felt a magical attraction to that beautiful shade of blue. As with every K.O.I collection, indigo leads the way. Look, we're a denim brand so there's always going to be a range of the very best blue jeans. But our love of indigo shines through that much brighter in our specialty products.

K.O.I x Calik Denim x AWARE™
We're leveling our transparency up a notch, providing our customers with actual proof that our fabrics are 100% sustainable. Together with denim mill Calik Denim, we've implemented AWARE™ technology that allows you to trace the fabric in this piece all the way back to the mill that made it. Let's rule out any and all greenwashing.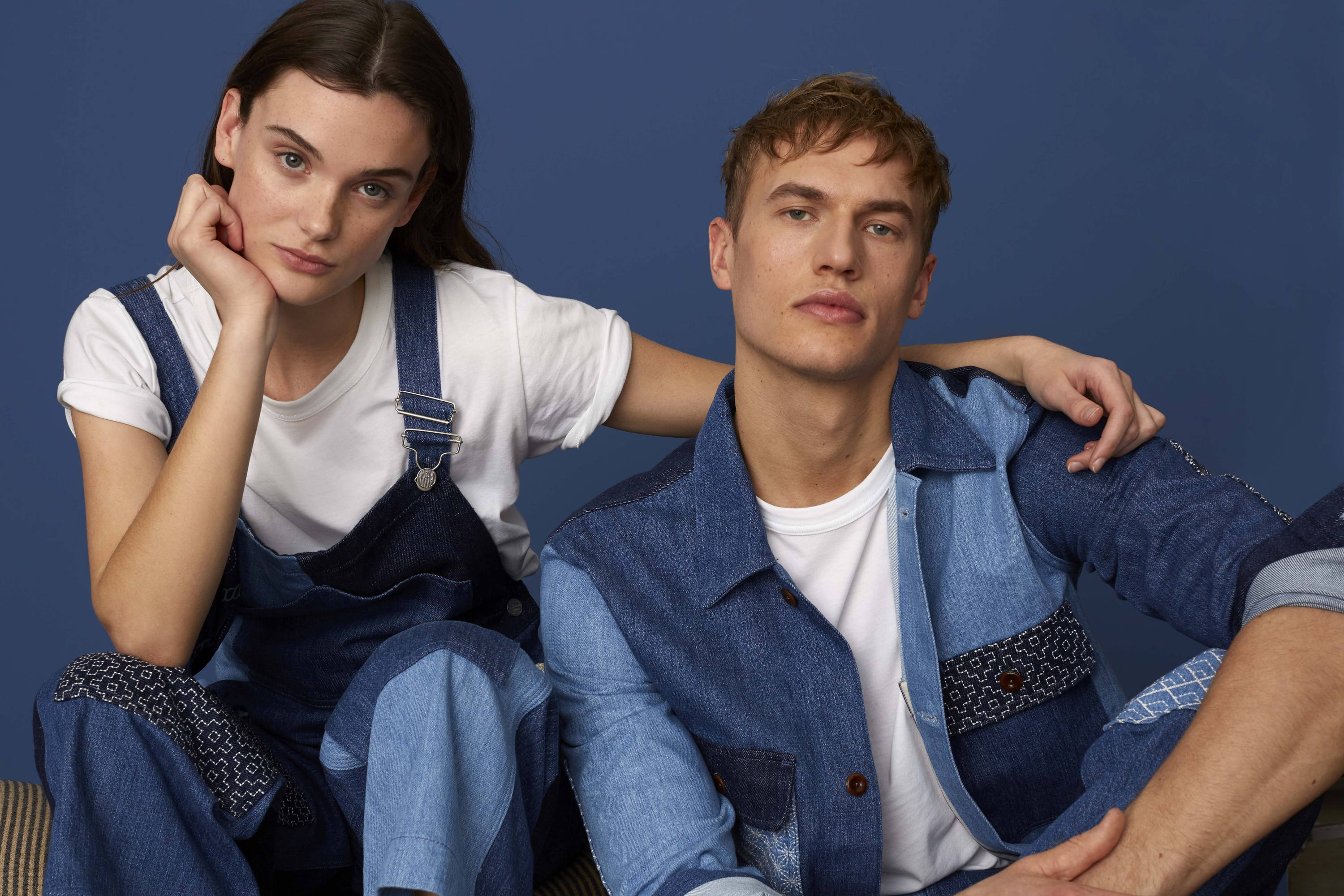 Sukajan originated in Japan, when American soldiers returning home decorated their jackets with embroidery in remembrance of time spent with their brothers in arms. The sukajan pieces in our AW21 collection feature a Japanese spiny lobster, our spirit animal the K.O.I carp and a dragon, a symbol of strength and determination in the swim against the tide of fast fashion.
Upcycling - A new life to old fabrics
Deadstock. Sounds sad, doesn't it? In reality, deadstock is just another opportunity for a sustainable brand. That's why we've turned leftover bits and pieces of cotton fabric from the Anubha mill in India, into fresh new garments. A new life to old fabrics. And what a wonderful life it is.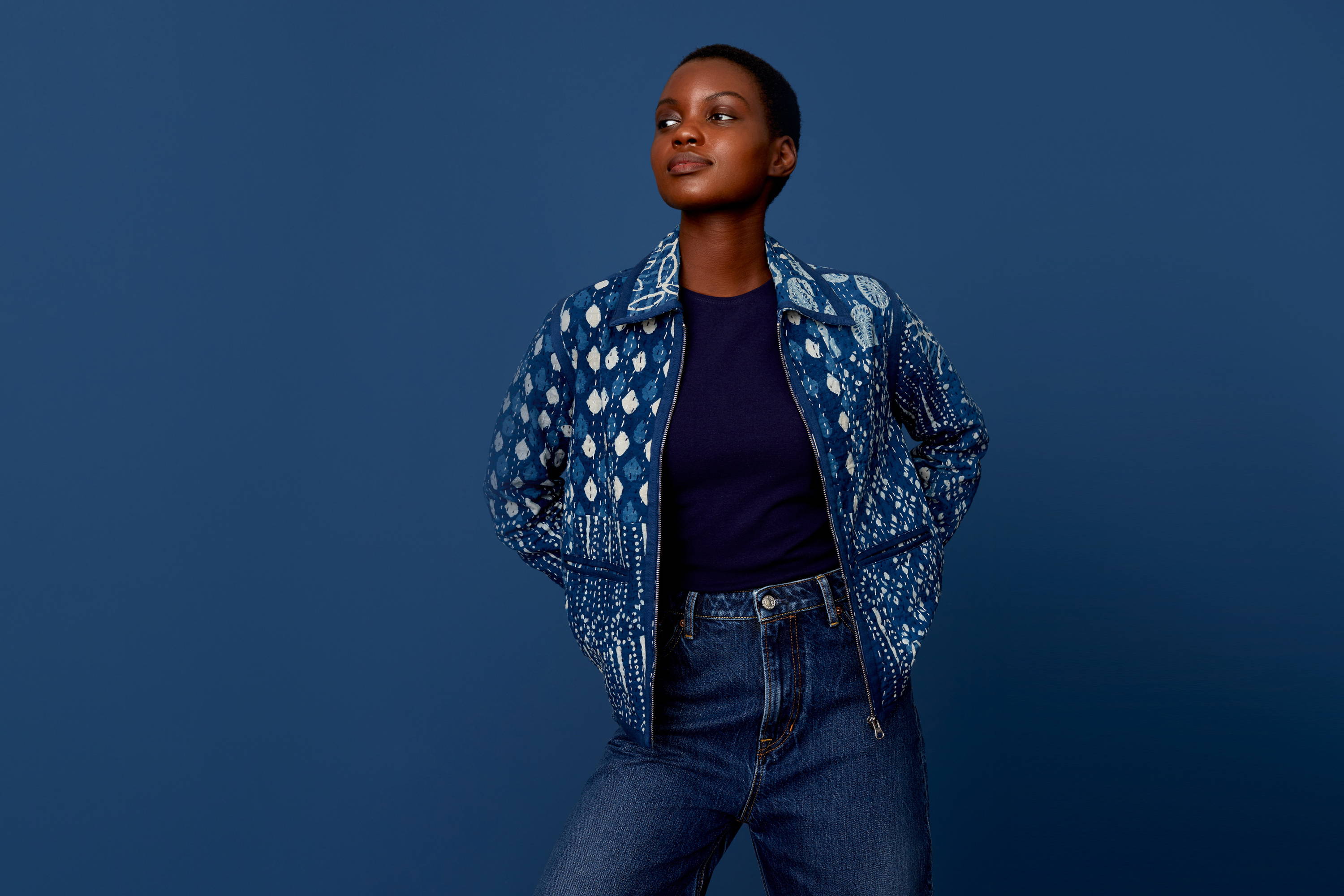 SILVIO
A mid-rise, slim straight fitted jean, made with a little amount of stretch for comfort. The legs are straight, and the fly closes with buttons. The jean has all of our classic details - a side fish tack, the back-pocket waves and 5 pockets.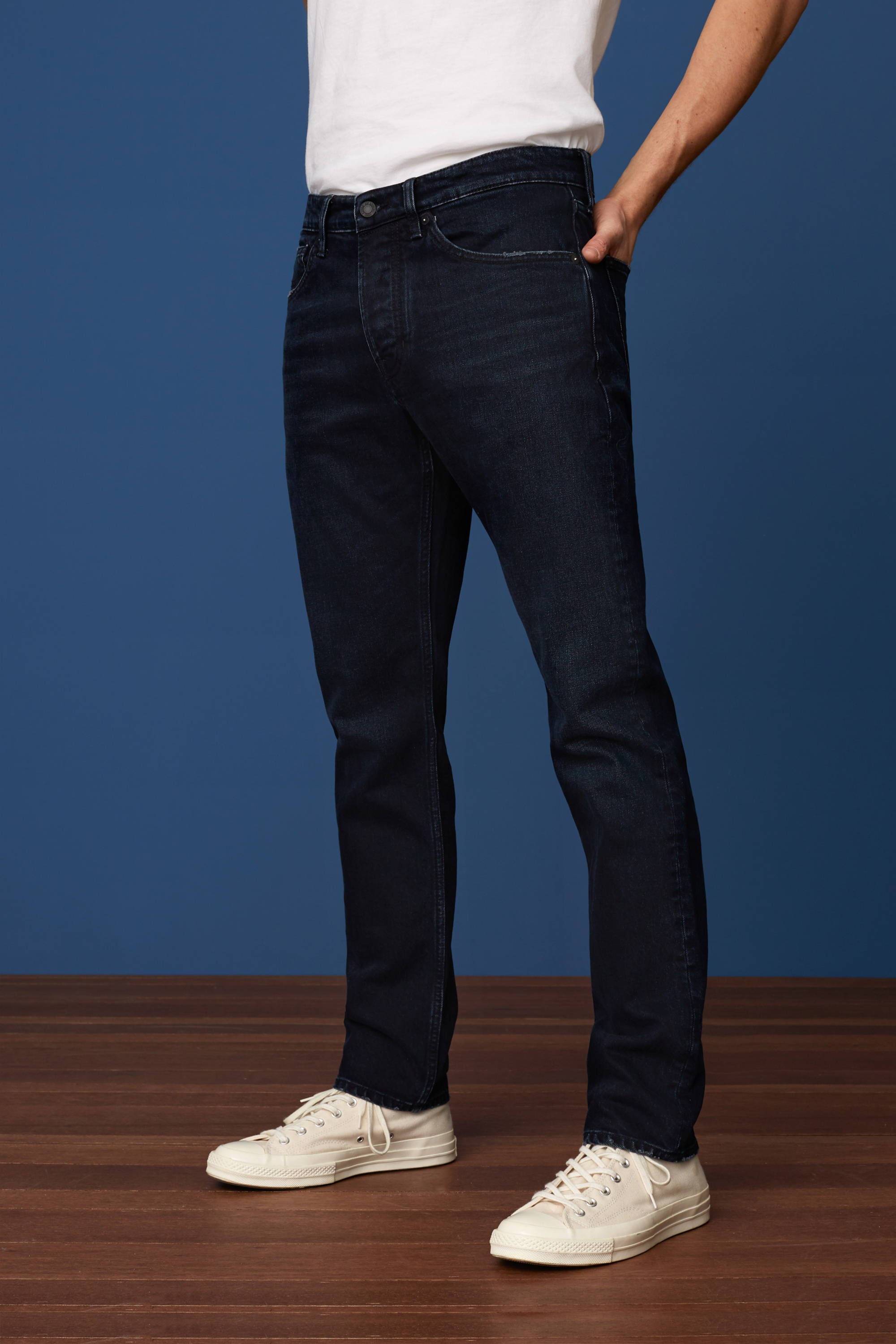 INDIRA
A high waist, non-stretch jean with a straight fit. The jean has all of our classic details - a side fish tack, the back-pocket waves and 5 pockets.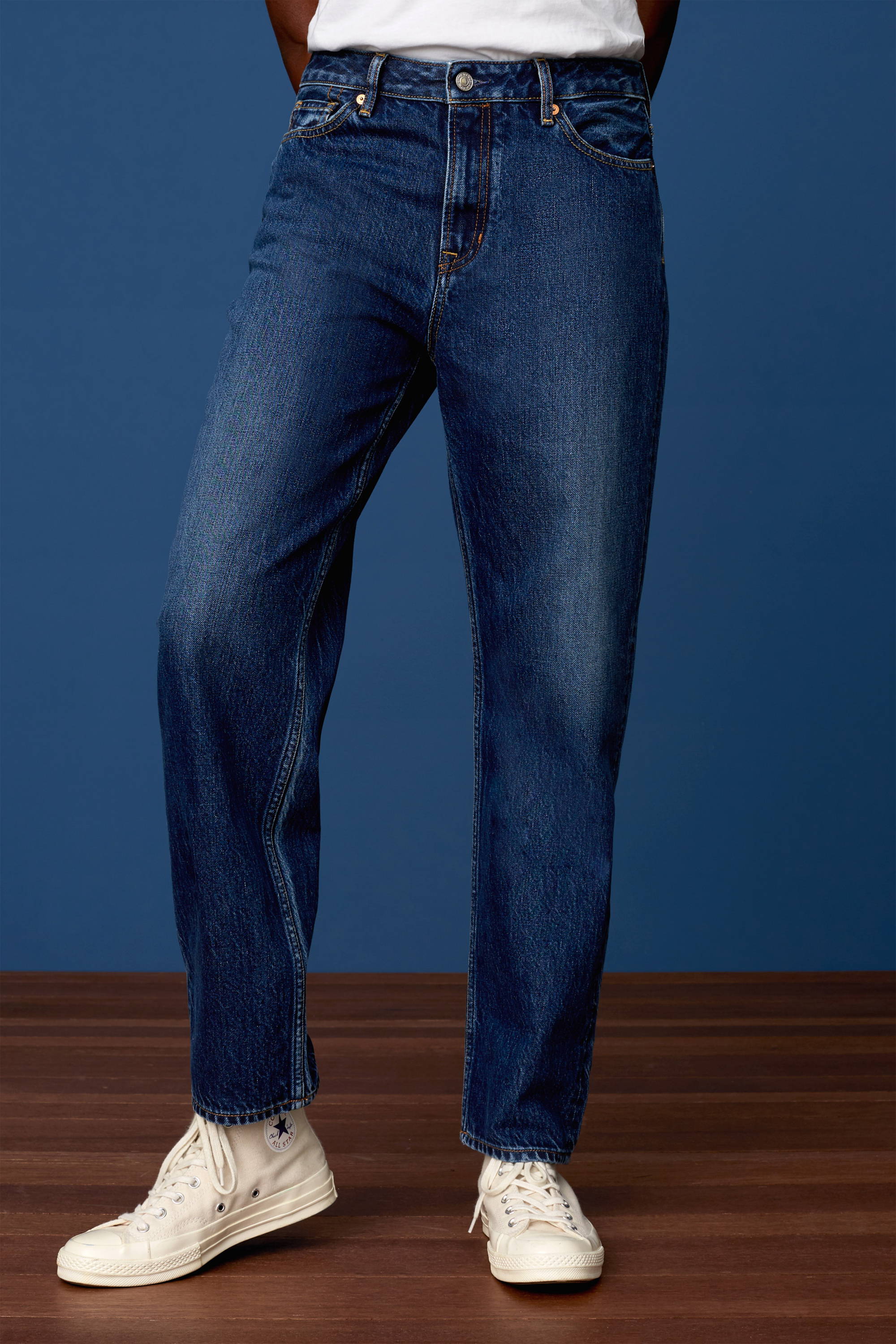 We're introducing our complete jeans fit guide for men and women. Discover your favourite fit!