KINGS OF INDIGO X CLIMATEPARTNER
Our Five Pillars of Sustainability mark the most important factors we take into consideration in our holistic approach to creating clean clothing. Together with planet friendly material, no water waste, responsible production and waste consciousness, CO2 is our top priority.

Bringing back carbon emissions, starts with calculations. Where are we making an environmental impact and how can we improve? ClimatePartner calculates our Corporate Carbon Footprint (CCF) based on emissions from our HQ in Amsterdam, our warehouse in Emmen and all logistics (excluding our product emissions). The various emission sources are divided into three scopes in accordance with the GHG Protocol:
Scope 1 emissions that are generated directly by Kings Of Indigo team, for example company owned cars.

Scope 2 emissions that are generated by purchased energy, for example electricity and heating.
Scope 3 all other emissions that are not under direct corporate control, such as employee travel and logistics.
Product emissions are listed under Scope 3 as well, but were excluded from this calculation.
Calculations are based on our own provided data.

Results
Our total corporate carbon footprint for 2021 accounts for 359,46 tonnes of CO2. This can be compared by the carbon footprint of 41 European persons. The figure below shows the different scopes.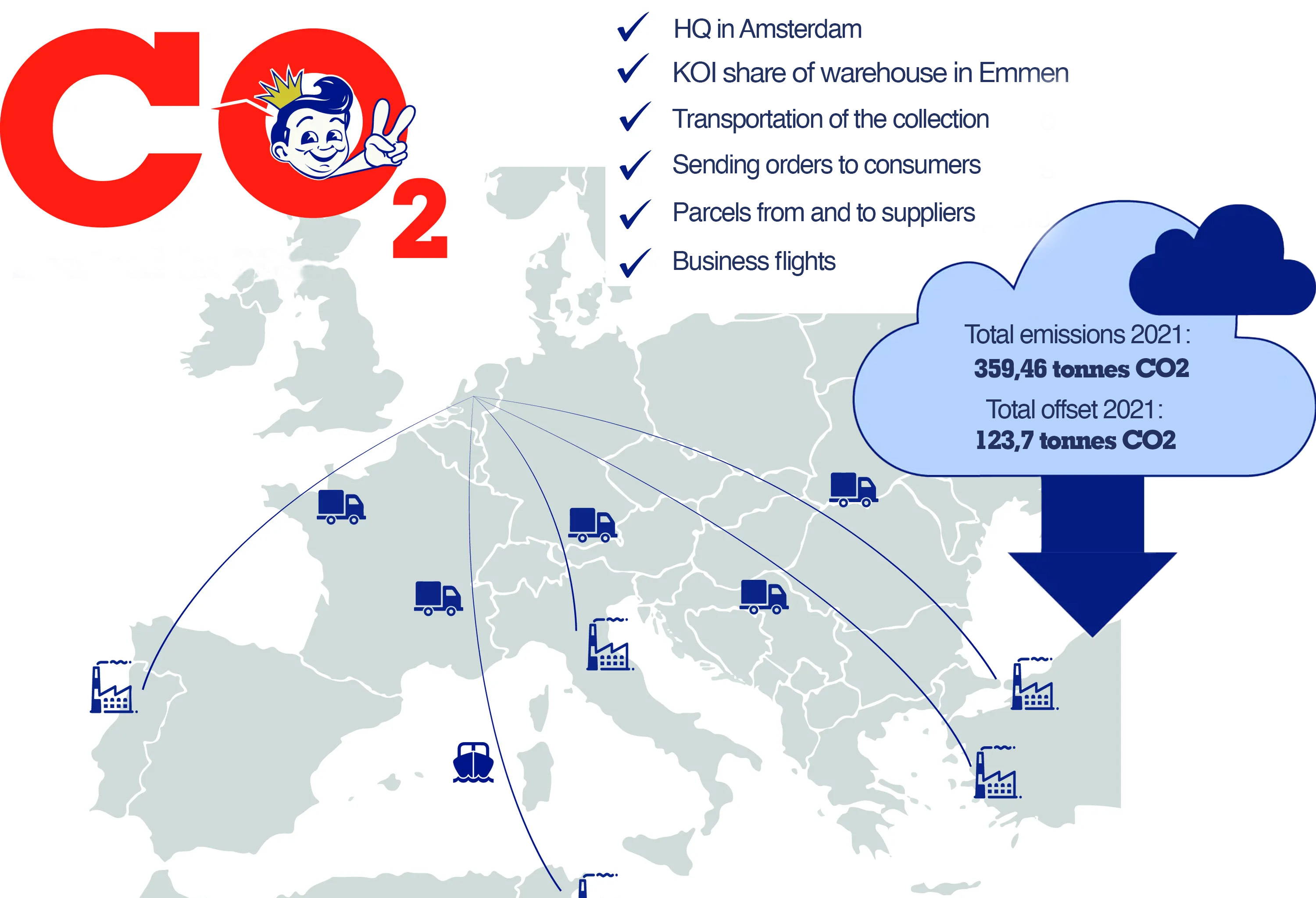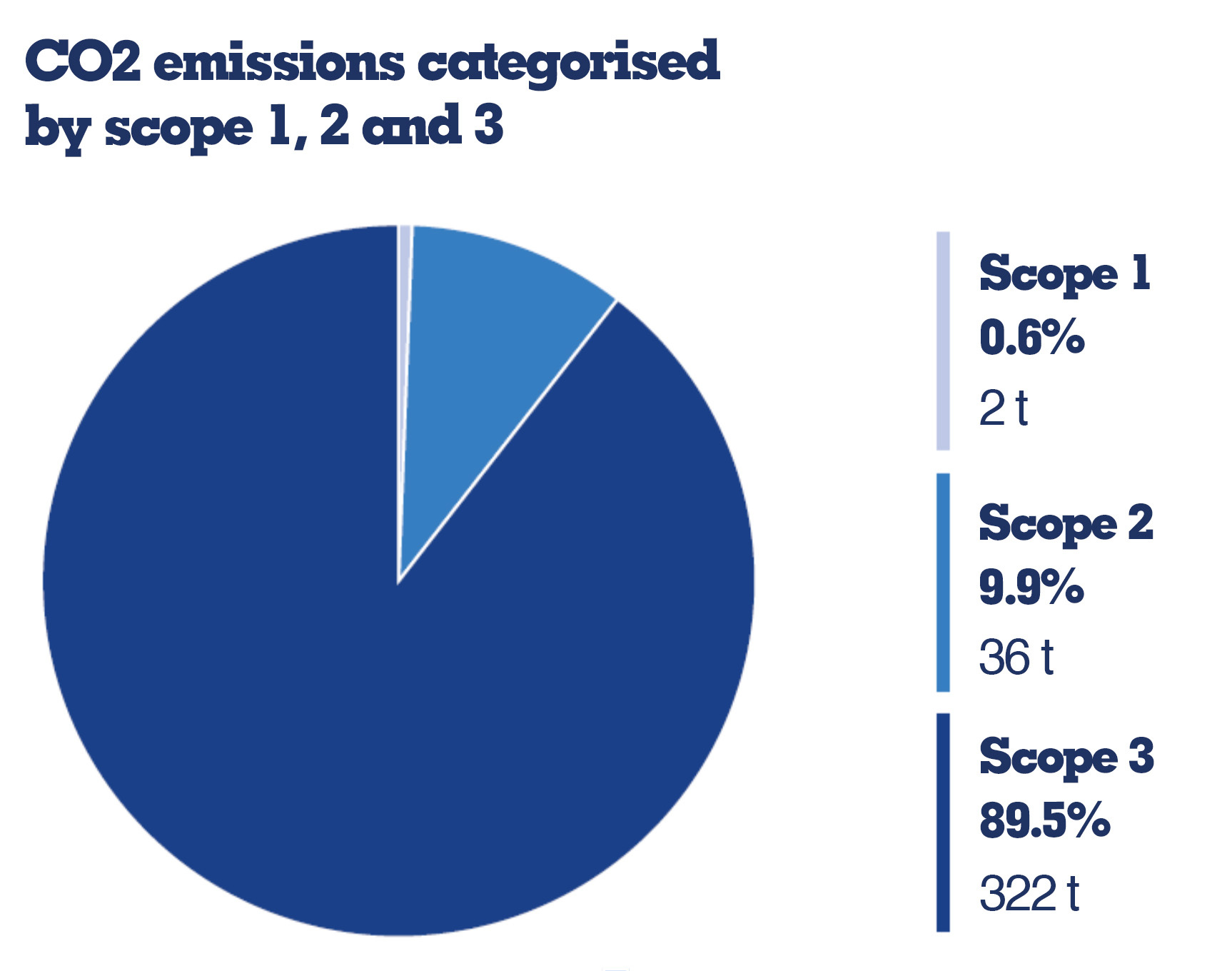 This calculation shows us that most of our emissions, almost 90%, are in scope 3. Outbound logistics account for 70%. We were surprised to learn that even though only 9% of our outbound logistics are carried out by plane (for shipments outside of the EU), this accounts for ca. 90% of the emissions! You can imagine this made us decide to not accept orders from outside of the EU anymore. The biggest contribution is from shipments to a partner in Australia, with whom we are now in conversation to see what changes can be made.
For our HQ, 36% of the impact comes from employee commuting. We already offer an e-bike to all employees within cycling distance and promote public transportation and hybrid working. But this has been a good reason to further analyse transportation options.

Next is purchased energy (29%). Unfortunately, since our office space is rented, we have only limited influence on the type of purchased energy, but this remains an ongoing conversation with our landlord.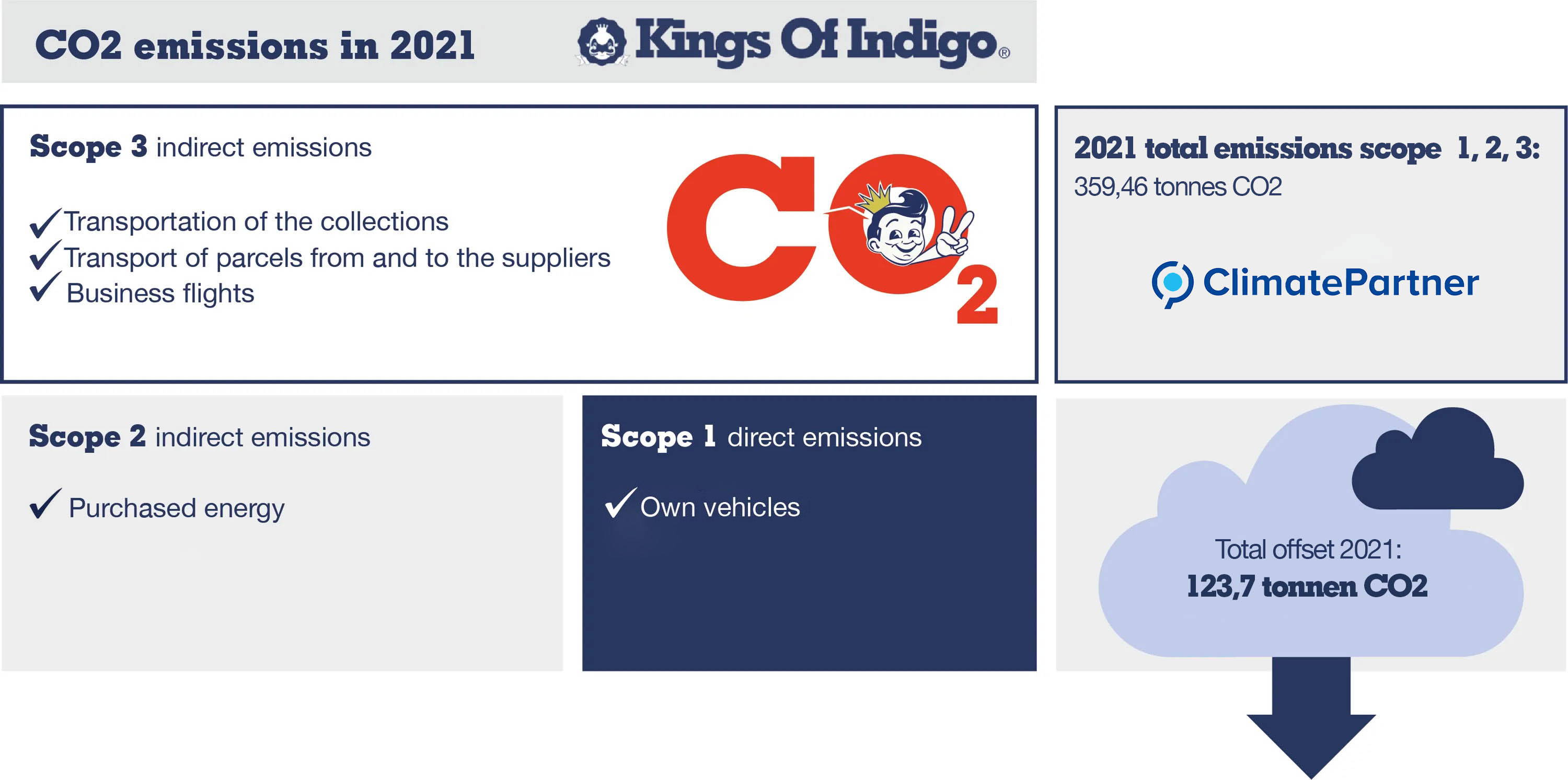 For 2021, we will offset the emissions from our HQ, our part of the warehouse in Emmen and all European logistics (excluding already carbon neutral shipments from DHL and DPD). This corresponds with 123,7 tonnes Co2 (equivalents). In order to offset, we invest in a renewable energy project in Turkey, which is one of our biggest production countries.

A new wind power plant is constructed in the Dualar district of Manisa province, to stimulate the shift away from fossil fuels. The project activity involves the expansion of the local energy infrastructure and is expected to transfer around 116.000 MWh of clean electricity per year.
This investment in renewable energies is of great importance as Turkey's energy demand is constantly growing and meeting the demand by building more conventional power plants would inevitably lead to a sharp increase in greenhouse gas emissions. Instead, with the help of this environmentally friendly wind power plant, approximately 85.030 tonnes of CO2 emissions are expected to be reduced annually. Find all details about the project here: