KINGS OF INDIGO X GOODSHIPPING
Our Five Pillars of Sustainability mark the most important factors we take into consideration in our holistic approach to creating clean clothing. Together with planet friendly material, no water waste, responsible production and waste consciousness, CO2 is our top priority.
100% CARBON NEUTRAL, FROM FACTORY TO CONSUMER.
Cleaning up our act
Textile production makes for 1.2 billion tonnes of CO2 a year (CO2 = carbon dioxide). That's more emission than all international flights and maritime shipping together! 2020 resulted in 22.23 tonnes of CO2 for us. And although we steer clear of air freight for our business, this would translate to 58x an economy flight from Amsterdam to Rome. Time to make good.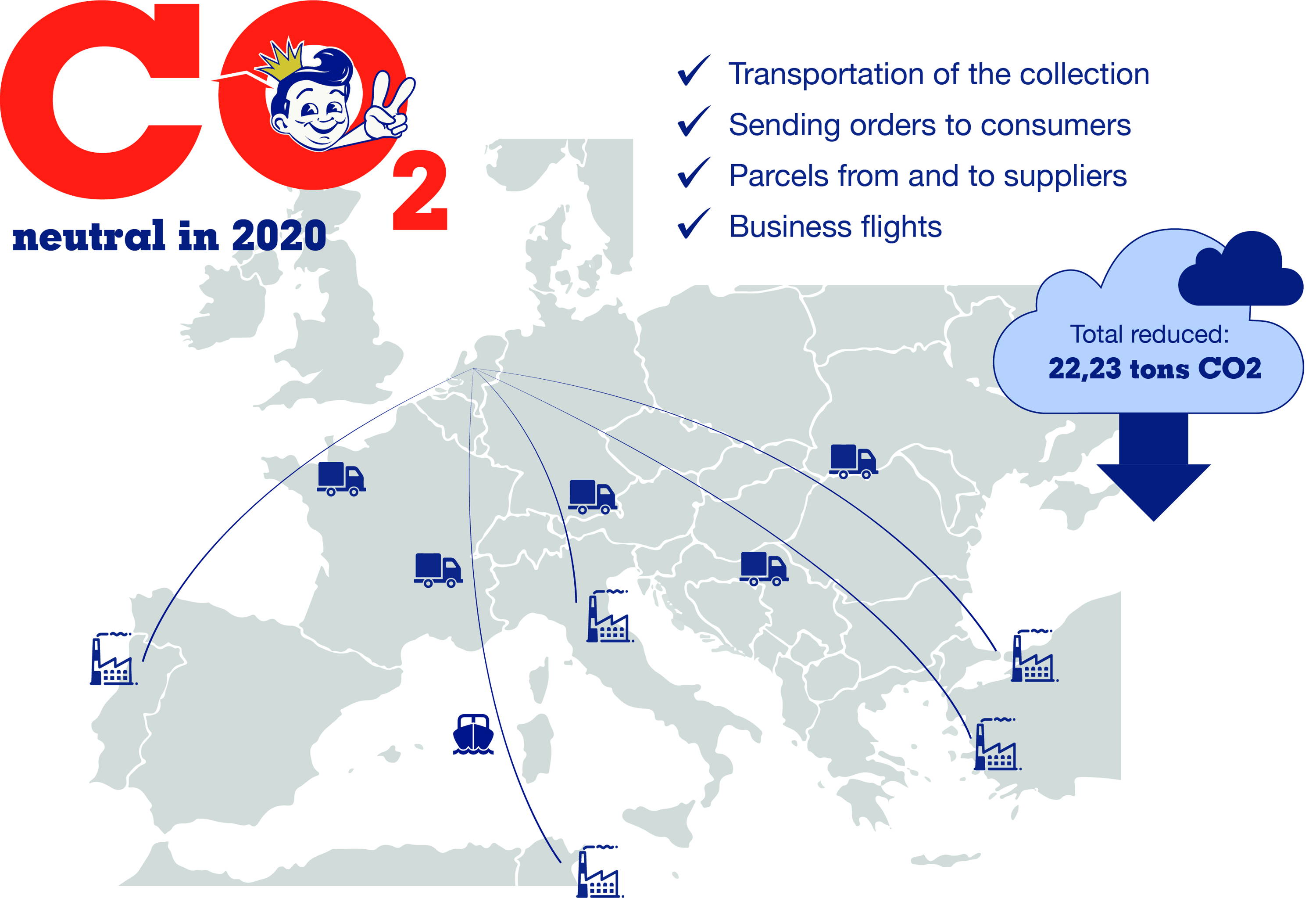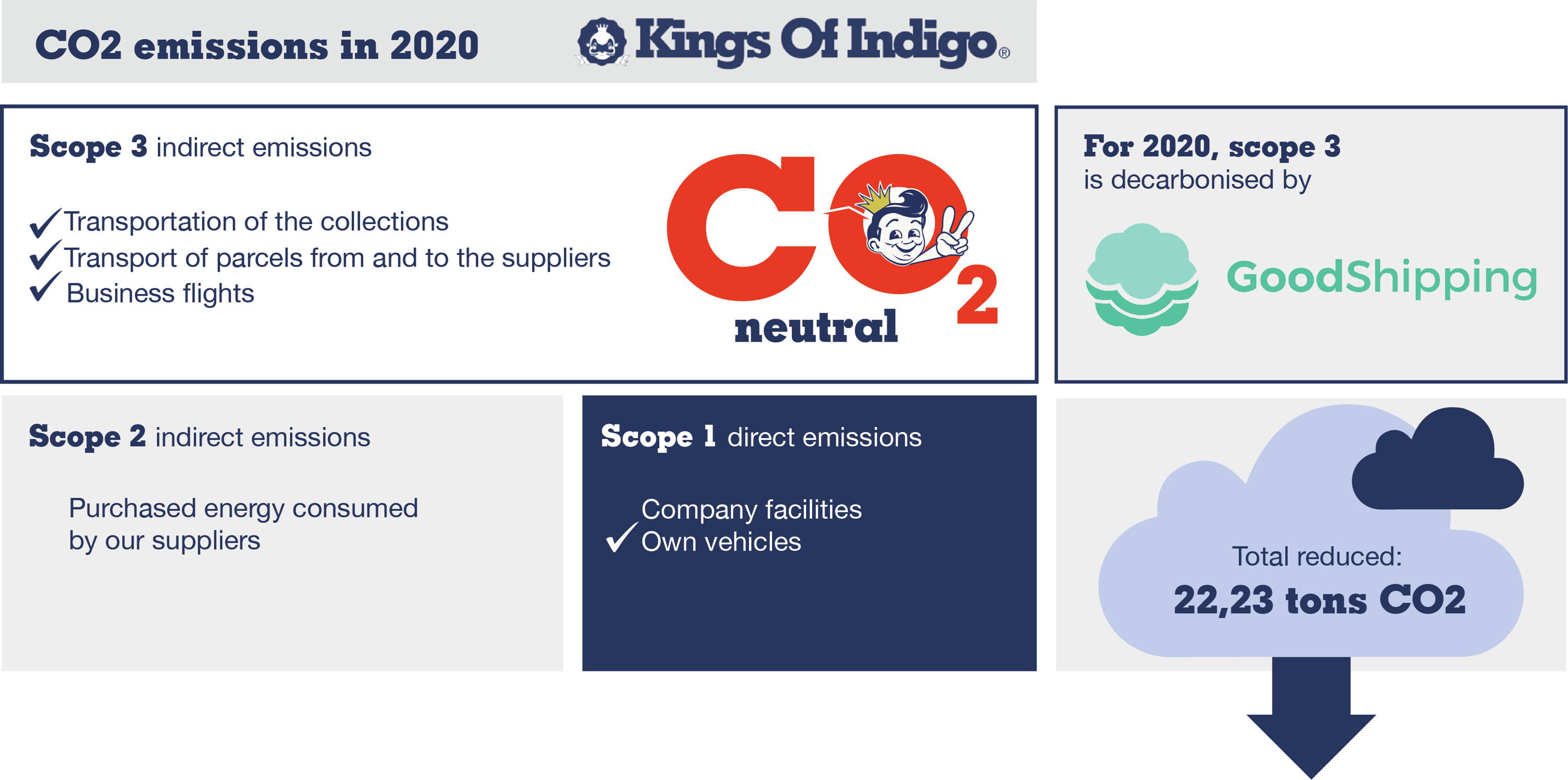 Kings Of Indigo x GoodShipping
A big chunk of our emissions come from transport (samples going back and forth, production orders, webshop deliveries etc.). So, like other planet friendly brands like Dopper and Tony's Chocolonely, we teamed up with GoodShipping. An initiative that decarbonises a company's supply chain by replacing fossil fuels with truly sustainable alternatives, using the mass balance principle. As a result, our whole supply chain (air, road and ocean) will be decarbonized. In collaboration with GoodShipping, we shifted away from fossil fuels, tackling the problem at its roots. To be certified by GoodShipping means meeting strict industry standards, verified by independent auditors. Want to know what exactly makes GoodShipping so good?