One low impact denim = five years of clean water for someone who needs it
Look, everyone loves a good deal every now and again. We're no stranger to sale. The problem we have with Black Friday is the pressure it puts on consumers to make impulsive and irrational choices. During this one weekend, an immense amount of money is spent on things people simply don't need.
What people all over the world DO need is fresh water. So during the Blue Friday weekend, we have donated 2 million litres of fresh water in your name. We sold 43 low impact denims that are made with only a minimum amount of water and with the help of Made Blue, we have donated 5 years of clean drinking water for 43 people.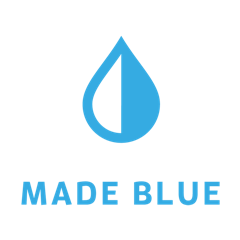 Taking part? Let us know by using #kingsofindigo and #bluefriday on social!

Rest assured, we don't want to make anyone feel guilty for buying cool stuff with a discount. We just hope to encourage a slower mindset when it comes to consumption. Be critical of the brands you love, be curious about the production process and demand fair living conditions for the people who make your clothes.
Only this weekend: you buy denim, we donate water on your behalf!