Inspired by the minimalism of high-quality Japanese denim and the heritage of the American jean, the Kings Of Indigo design team brings its own unique flavor to the denim world. Keep reading to discover the highlights for our SS22 collection!
Kings Of Indigo has been sustainable since day one. With Retraced transparency technology, today we can provide you with actual proof of our planet friendly efforts. 100% transparency about a product's journey, from cotton to consumer.


Selvage denim is a living fabric. These denims are 'dry', which means the fabric hasn't been treated. Herein lies the beauty. Dry denim is like a blank canvas, it lightens up with wash and wear, allowing you to create your personal imprint on your favorite pair of jeans.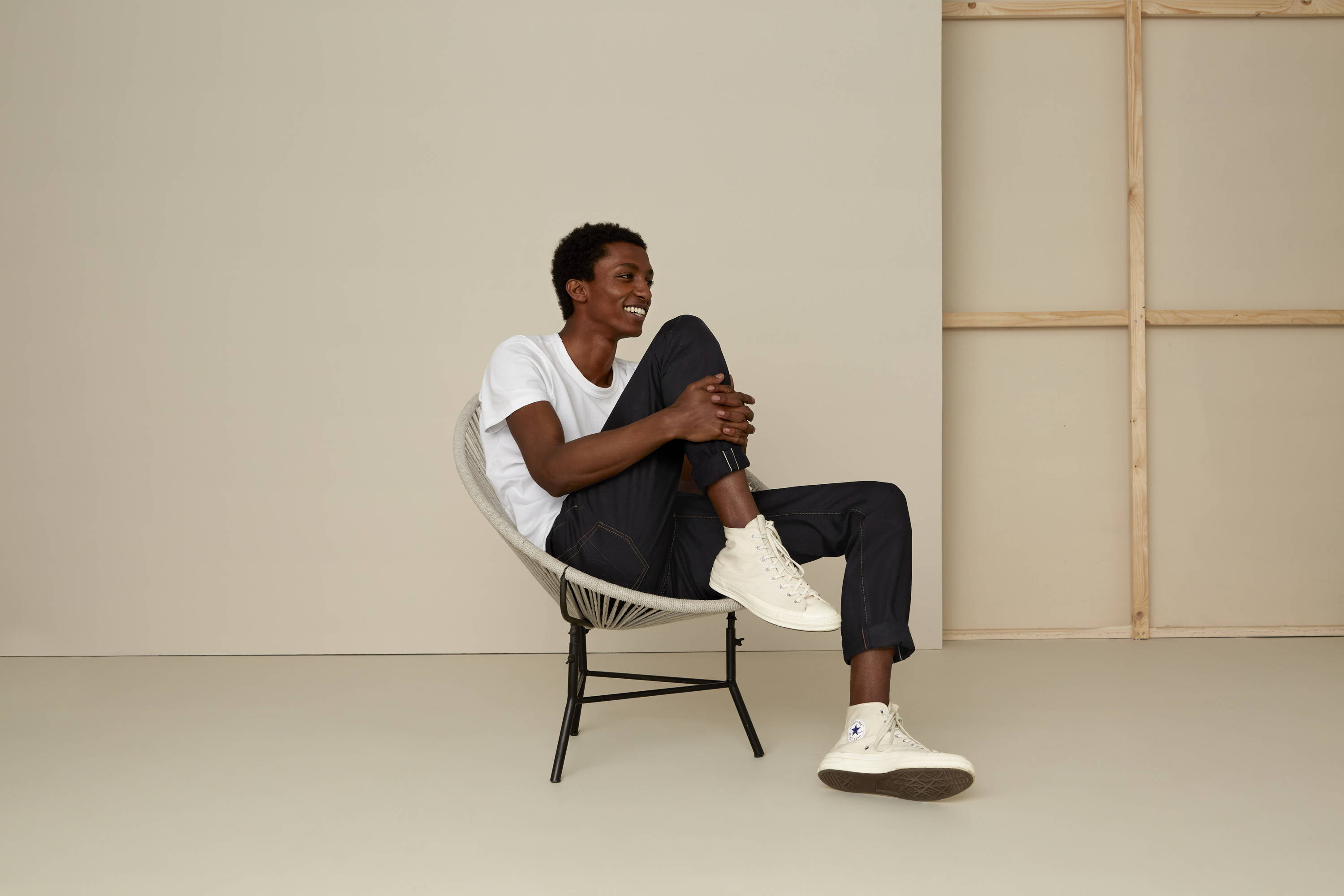 Kings Of Indigo x Calik Denim x AWARE™
By being the first brand to implement the revolutionary AWARE™ blockchain technology in denim together with denim mill Calik Denim, we want to rule out any and all greenwashing. We can now provide our customers with a 100% guarantee that our fabrics are what we say they are, tracing the fabric in their clothes all the way back to the cotton used for this garment.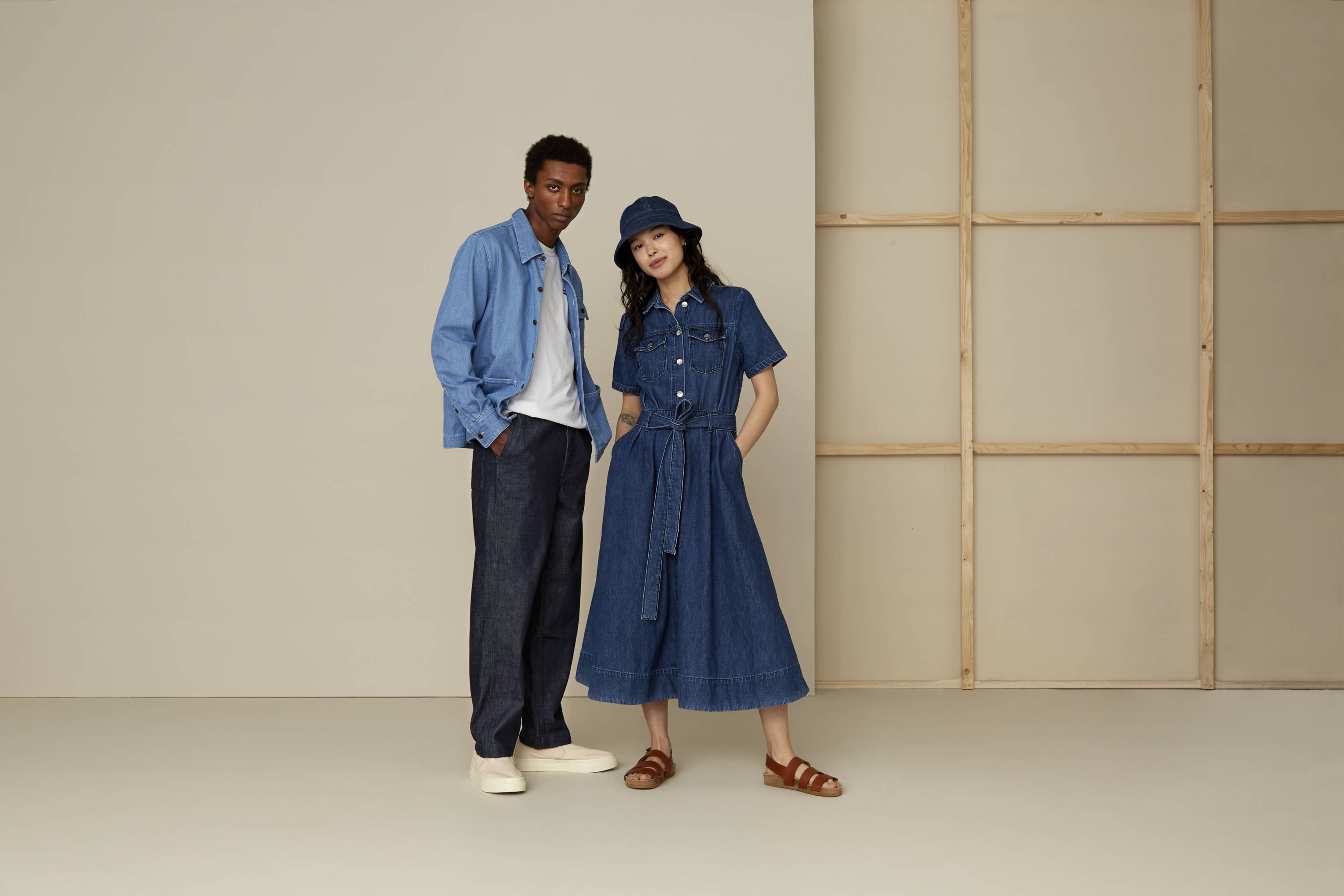 Denim's natural look is known as 'ecru' - the color of non-dyed cotton. These pieces aren't treated or bleached, they're raw. Which saves a step in the production process (less transport, chemicals for dyeing) and means serious water savings as pre-dye bleaching accounts for 40% of the total water used in creating a pair of jeans.
Hemp is known for its regenerative qualities, it actually provides the earth with valuable nutrients while growing, allowing more sustainable crop growth. Alongside linen, it takes hardly any water to grow, and both materials are known for their strength and durability – meaning sustainable classics that last a lifetime. No pesticides or chemicals and fully biodegradable.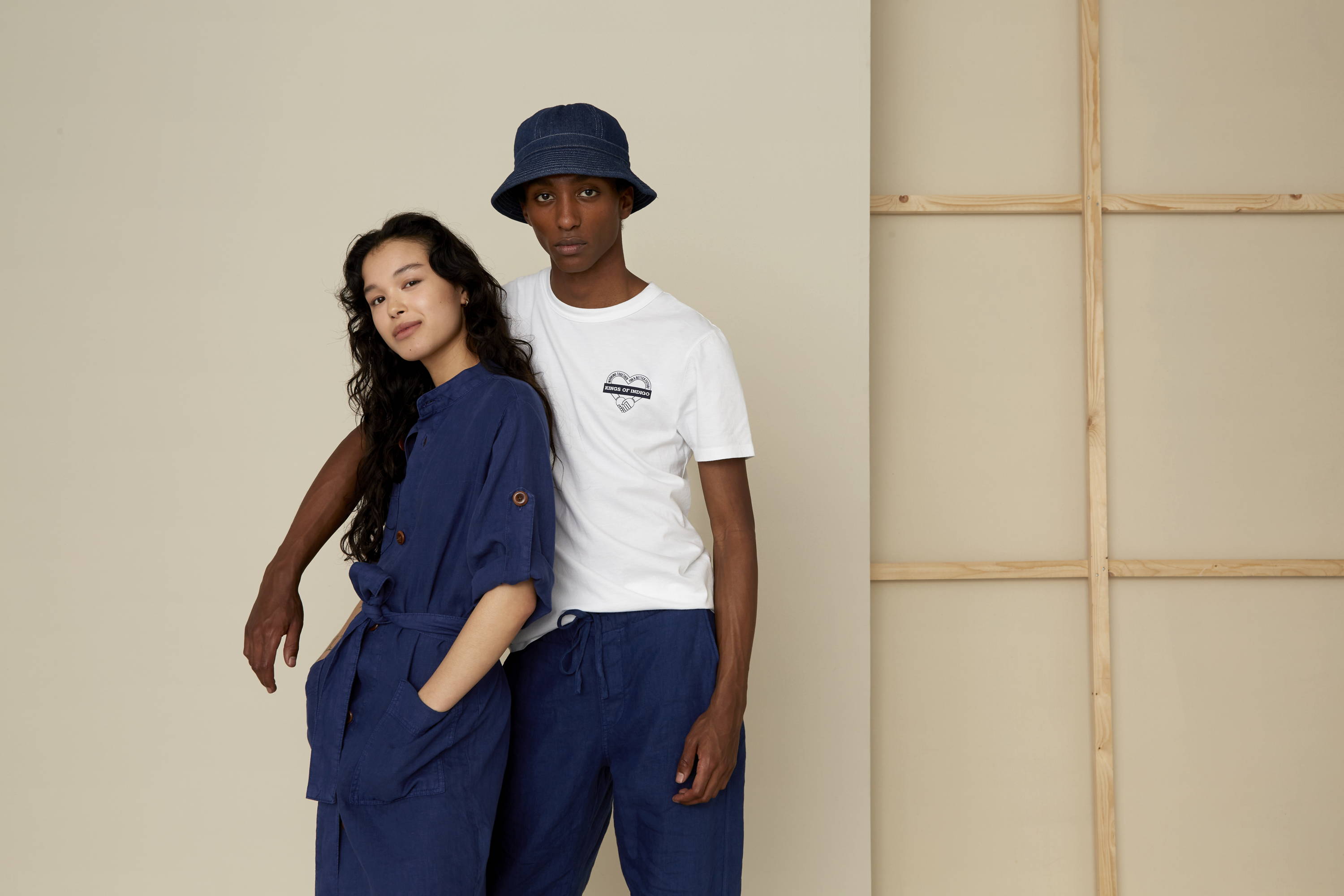 We've always felt a magical attraction to that beautiful shade of blue. As with every Kings Of Indigo collection, indigo leads the way. Look, we're a denim brand so there's always going to be a range of the very best blue jeans. But our love of indigo shines through that much brighter in our specialty products.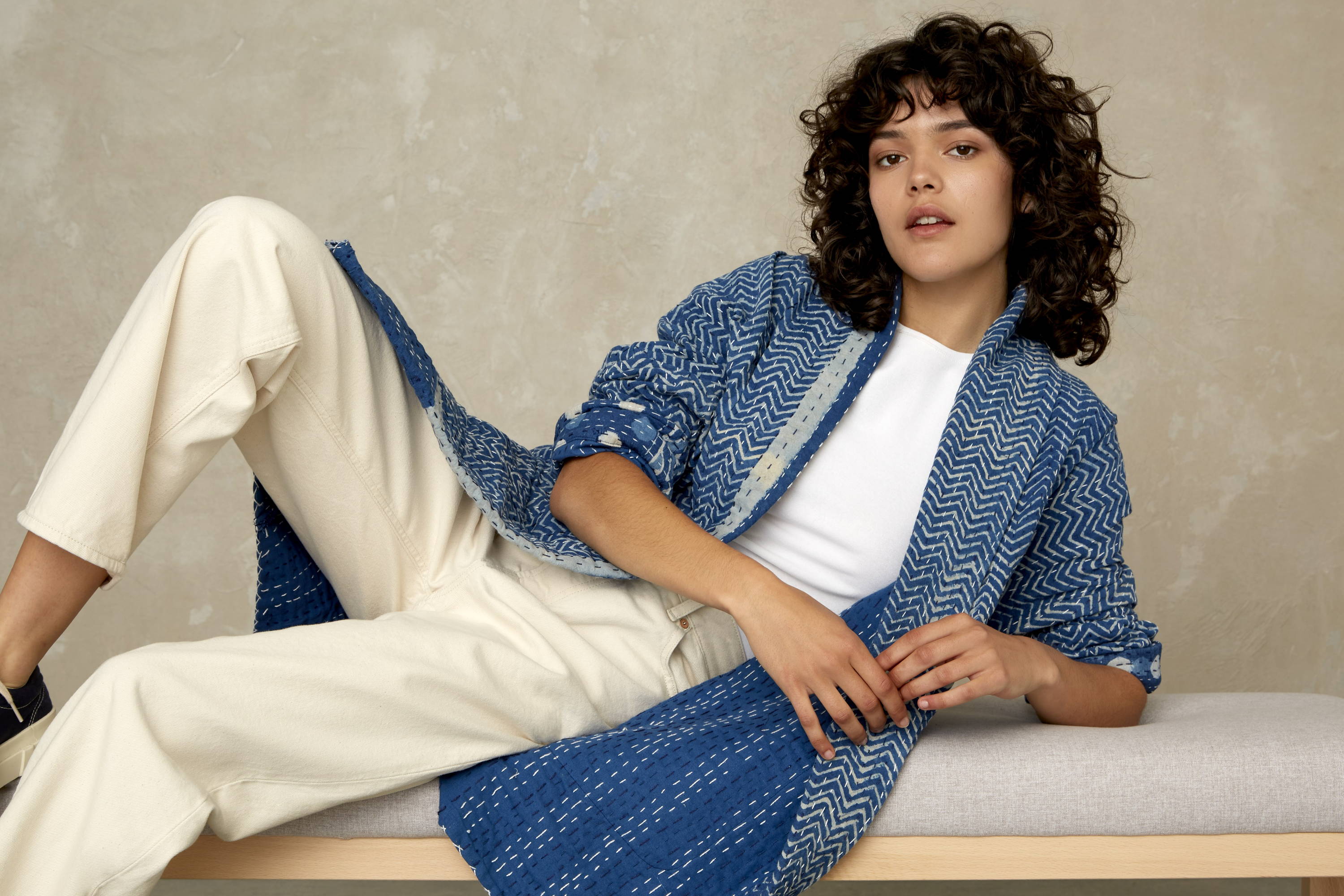 This season, 37% of our apparel collection is made with 100% recycled materials. Reusing waste cotton saves the water and CO2 emissions required to grow new cotton. If you want to put a number on it; each recycled denim saves about 2,700 litres of water and cuts solvent use by 65%. That's denim for life!