Repair, recycle & reuse, upcycling is in our DNA.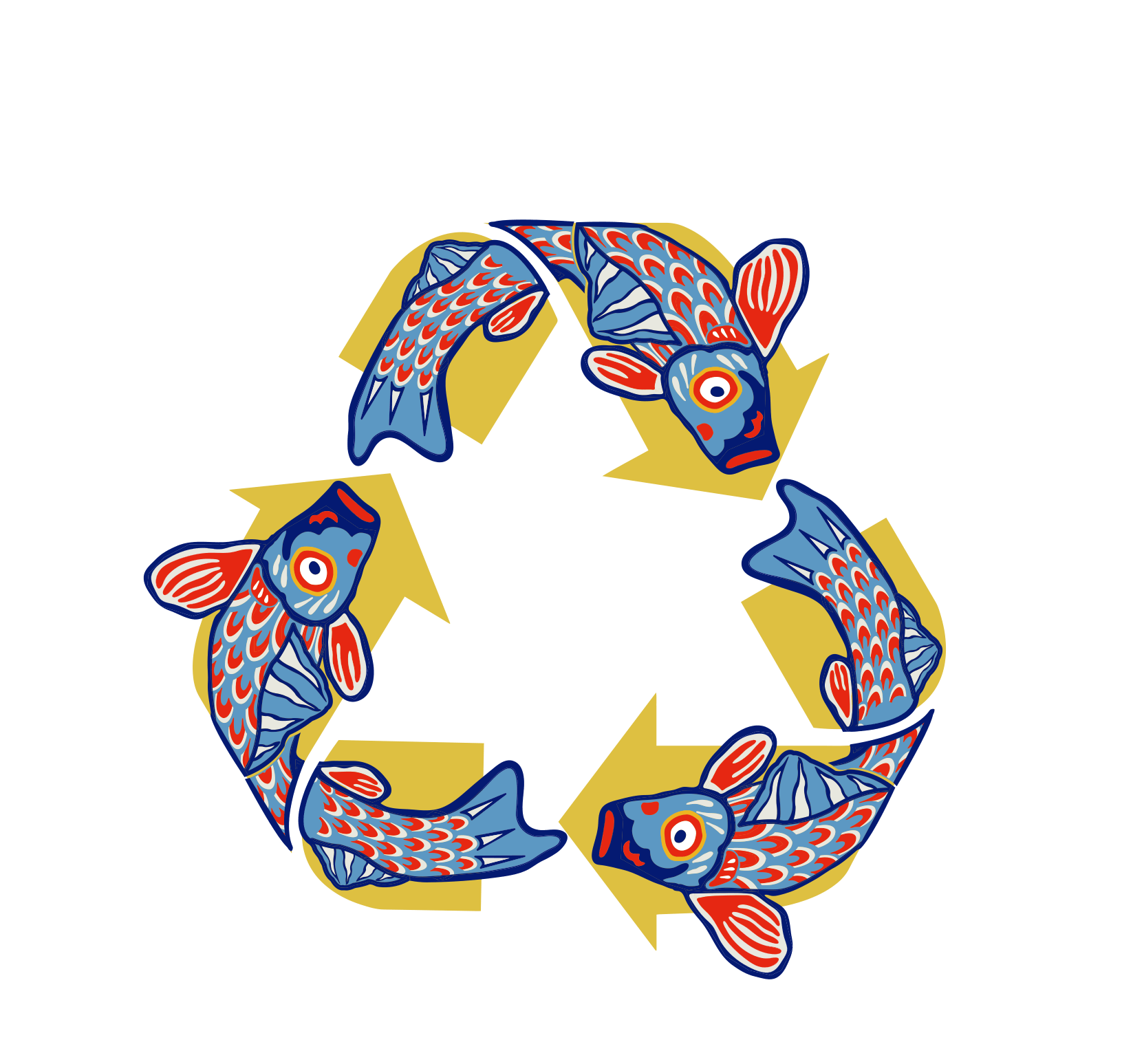 20% of our apparel is made out of 100% recycled materials. With each collection that number goes up.
Kings Of Indigo goes the extra mile to preserve the life of their garments, encouraging you to handle them with care. Even if it means grabbing a needle and thread to repair a tear or a hole here and there, we're right here and happy to help. We advocate more love and respect for clothes.
With 150 billion clothing products made a year for a global population of 7 billion, recycling has infinite potential. It's time we move from a linear model: create-make-waste towards a circular model create-make-reuse.

Kings Of Indigo has rapidly moved towards a collection made with 100% recycled materials. In 2021 about 20% of our apparel collection is made out of 100% recycled material, and denim is right behind.
The difficulty with recycling denim was always in maintaining the strength of the fabric. Waste cotton typically has a slightly shorter fibre. In 2021 we had a breakthrough and introduced our first range of fully recycled denims, made from leftover fabric (20%) and yarn waste (80%). By reusing waste cotton we save the water and CO2 emissions required to grow new cotton. If you want to put a number on it; each recycled denim saves about 2,700 litres of water and cuts solvent use by 65%.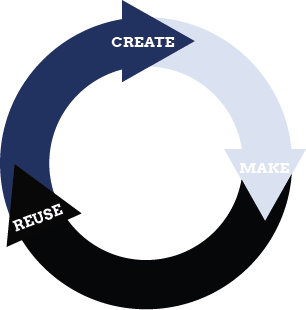 Kings Of Indigo, along with a selection of the most conscious parties in denim including Scotch & Soda, MUD Jeans and Kuyichi, signed the Dutch State Secretary Van Veldhoven (circular economy and environment)'s Denim Deal. Authored by House Of Denim, this is a pledge to reuse more old denim garments. We all agreed to work towards jeans containing at least 20% recycled textiles and we're happy to say we're already there. That's keeping your word.

We passionately want consumers to join in on the mission, which is why every year we organise a 'Reuse The Blues' competition. The deal is this, we collect old stock jeans and trims and send them out to whoever wants to get creative. Winner gets a free pair of jeans. The response is overwhelming. Curious? You can discover the creative results from last year below.
Upcycling is gaining more importance as a means of managing the severe problem of waste in the fashion industry. Fast fashion encourages single wear clothing which seduces consumers to buy things that they might not want or need – apparently 30% of garments are never worn! We hope to inspire people to turn 'trash' into treasure. We've transformed a range of blankets from an Indian market into a special line of jackets, each of them stitched by hand. All pieces are dyed in natural indigo and printed using the ancient woodblock technique. A new life to old fabrics. And what a wonderful life it is.
Did you know 70% of all denim has stretch in it? That stretch is as polluting as plastic, poisoning the earth and the oceans. Together with Candiani Denim - the most innovative mill in the world- we created a 100% plant-based, vegan and biodegradable Bio-Stretch denim made with the world's first fully biodegradable, regenerative stretch denim fabric. It was made from renewable plant-based, natural rubber yarn. That's denim for life. All the Candiani styles are currently sold-out.