Kings of Indigo believes that the future of sustainable production lies with working with recycled material. With innovative design and production, 85% of the latest AW19 collection has been made with recycled materials. Embracing recycling in the jeans industry is an important path we are paving.
Unfortunately, the sign up for this year has ended. But don't worry: Reuse the Blues will be back next year, and you can already sign up for 2021!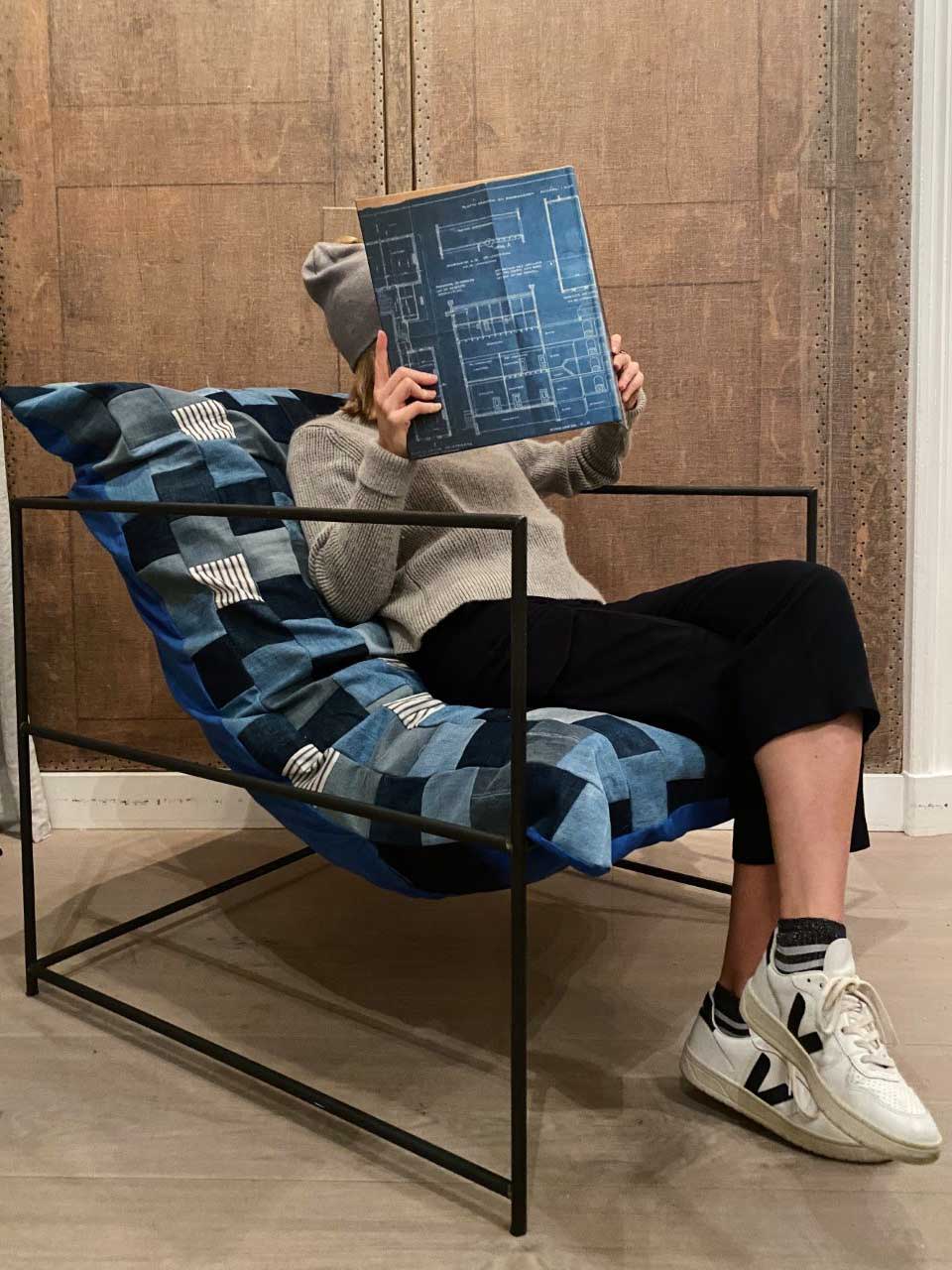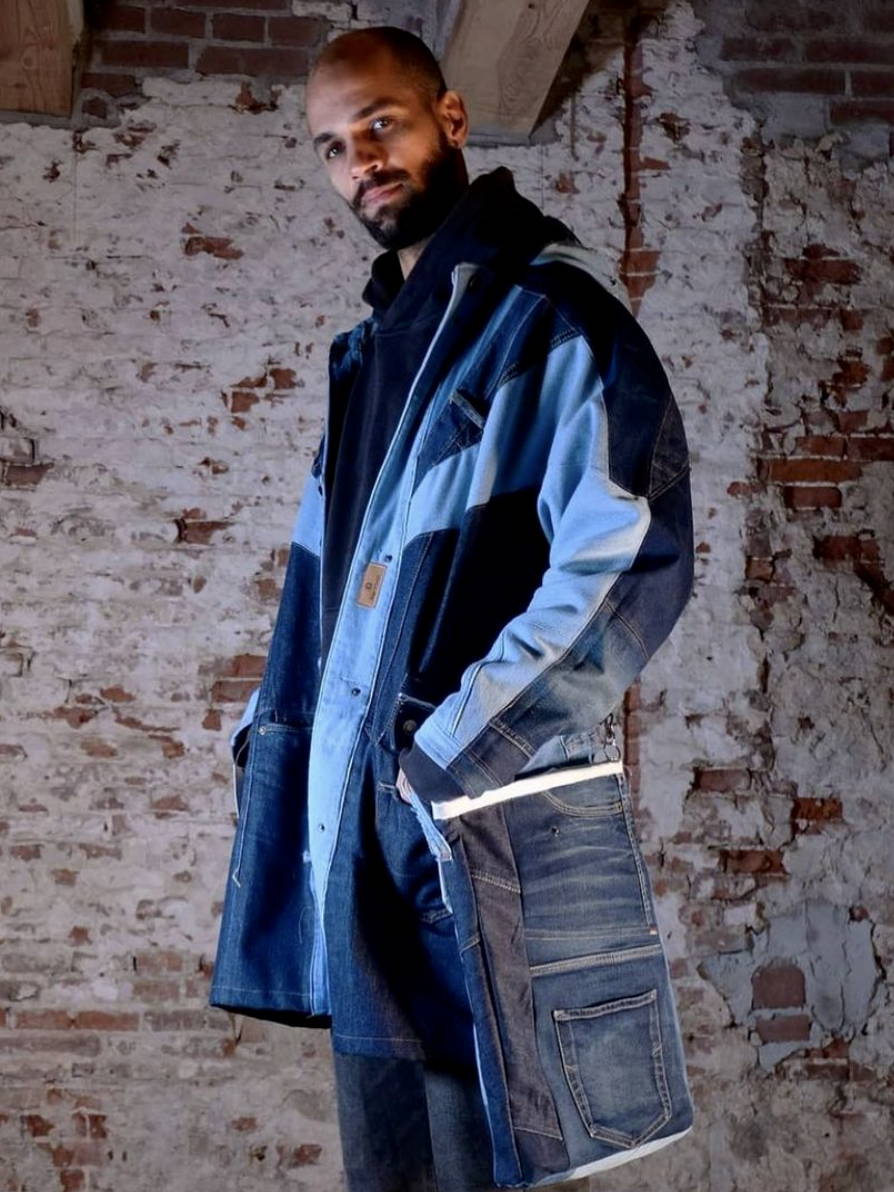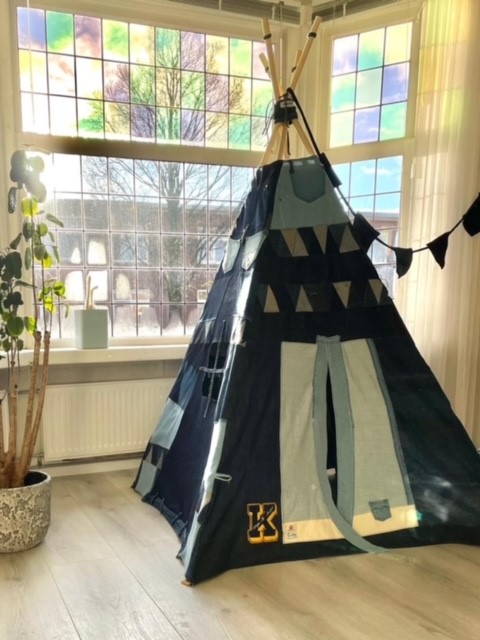 1st place: Lotte Vos
Comfortableupcycled chair.

2nd place: Irma Van Der Mee
Upcycled jacket and and a laptop bag.
3rd place: Jeroen Van Schaik
Spacious tipi made out of denim pieces.
We have collected old stock jeans and trims and we want to send them out to you to encourage you to get creative and make something cool.
We're thinking laptop covers, pillowcases, tote bags - totally up to you!
See our top three from 2020 here:
TIMELINE
Application to the competition opens 30th October and closes when we reach our maximum capacity of 100.
*Note: all registrations should be listed before November 8th.
The following week, we will send a confirmation email to which you MUST respond in order to be included.
On the 16th and 17th November, packages will be made up at our Amsterdam HQ and sent out.
You then have a month to CREATE! And make sure you take us on your journey by tagging @kingsofindigo and #reusetheblues on Instagram.

The competition ends on the 1st of Januari 2021.
By that date, you will have to provide all the images and information you wish about your entry to communication@kingsofindigo.com.
Tip: the better the quality of pictures, the better your chance of making it to the next stage.

Over the following days, we will make our selection for the top entries and contact you directly.
These people will then have to send in their physical entries to our HQ for the Kings of Indigo team to internally vote their favorite.

Winners will be announced: January 8th 2021.
*Note: this is a European only competition due to the shipping time of sending to other continents.
PRIZES
Exclusive Shotoku jacket and 250 euro spending money on our webshop
Recycled PET jacket (TBC) or two jeans and 200 euro spending money on our webshop
Recycled wool winter accessories & 150 euro spending money on our webshop
Any questions - please send an email to communication@kingsofindigo.com.
For inspiration, check out our Triple R page to see how you could re-use your blues.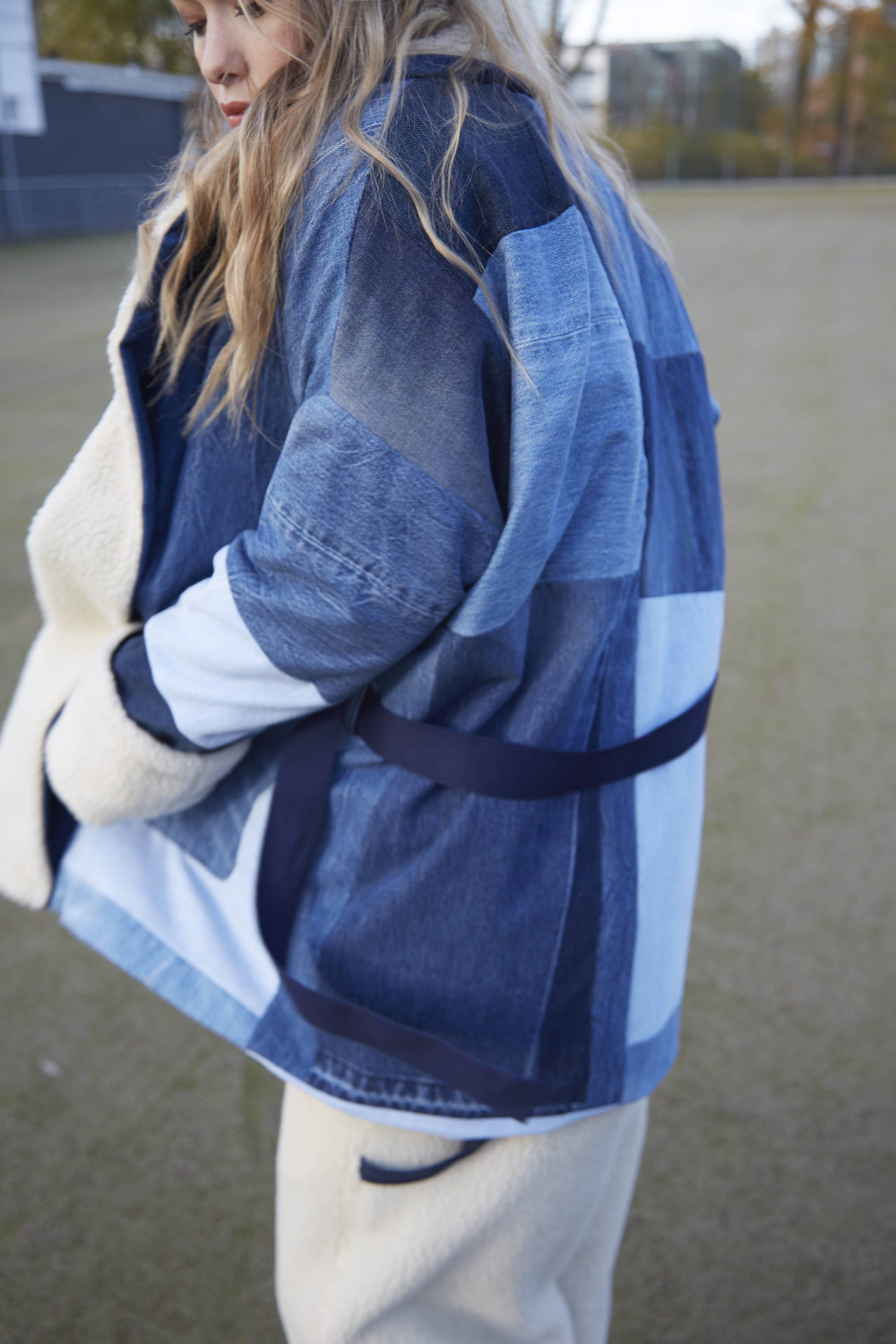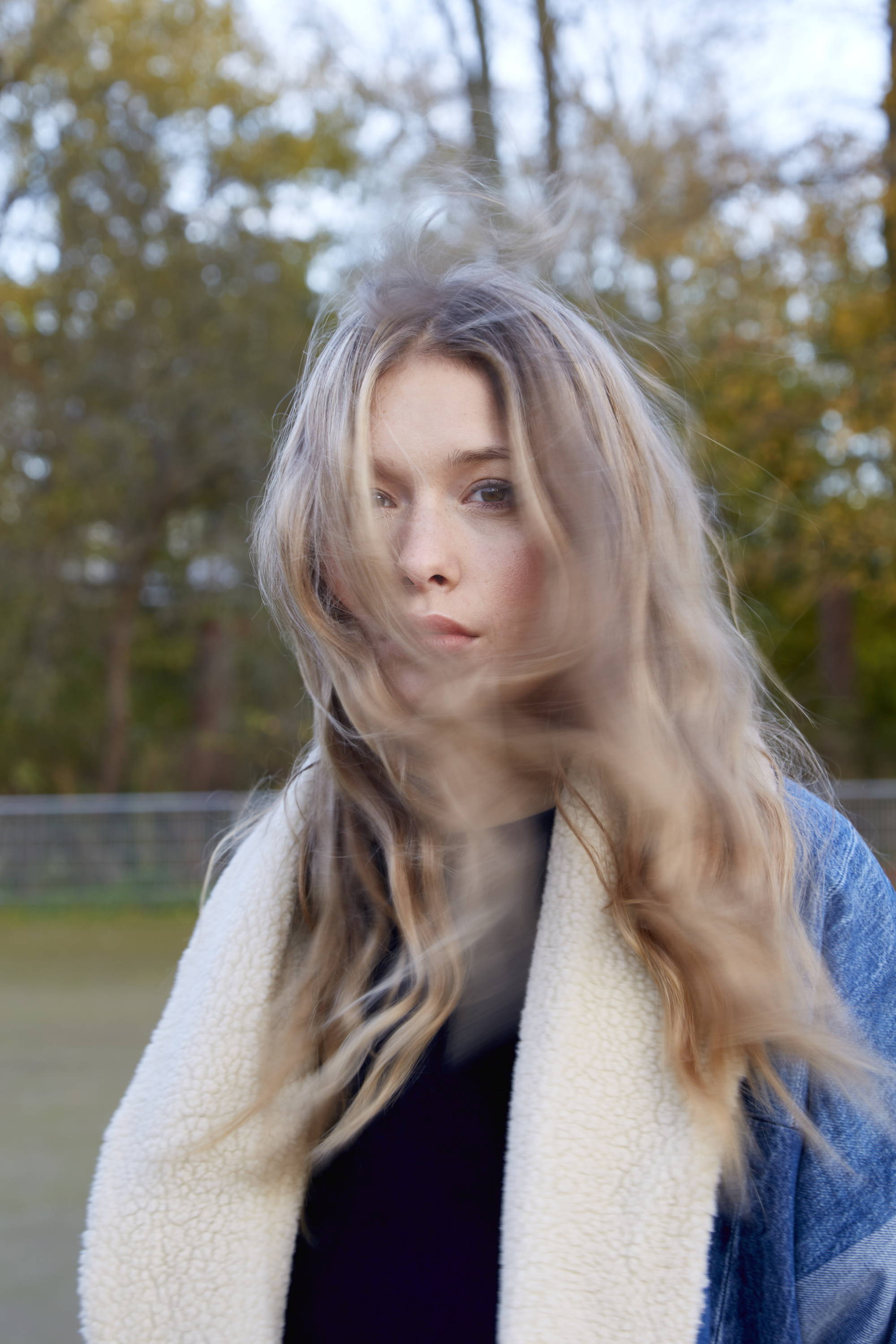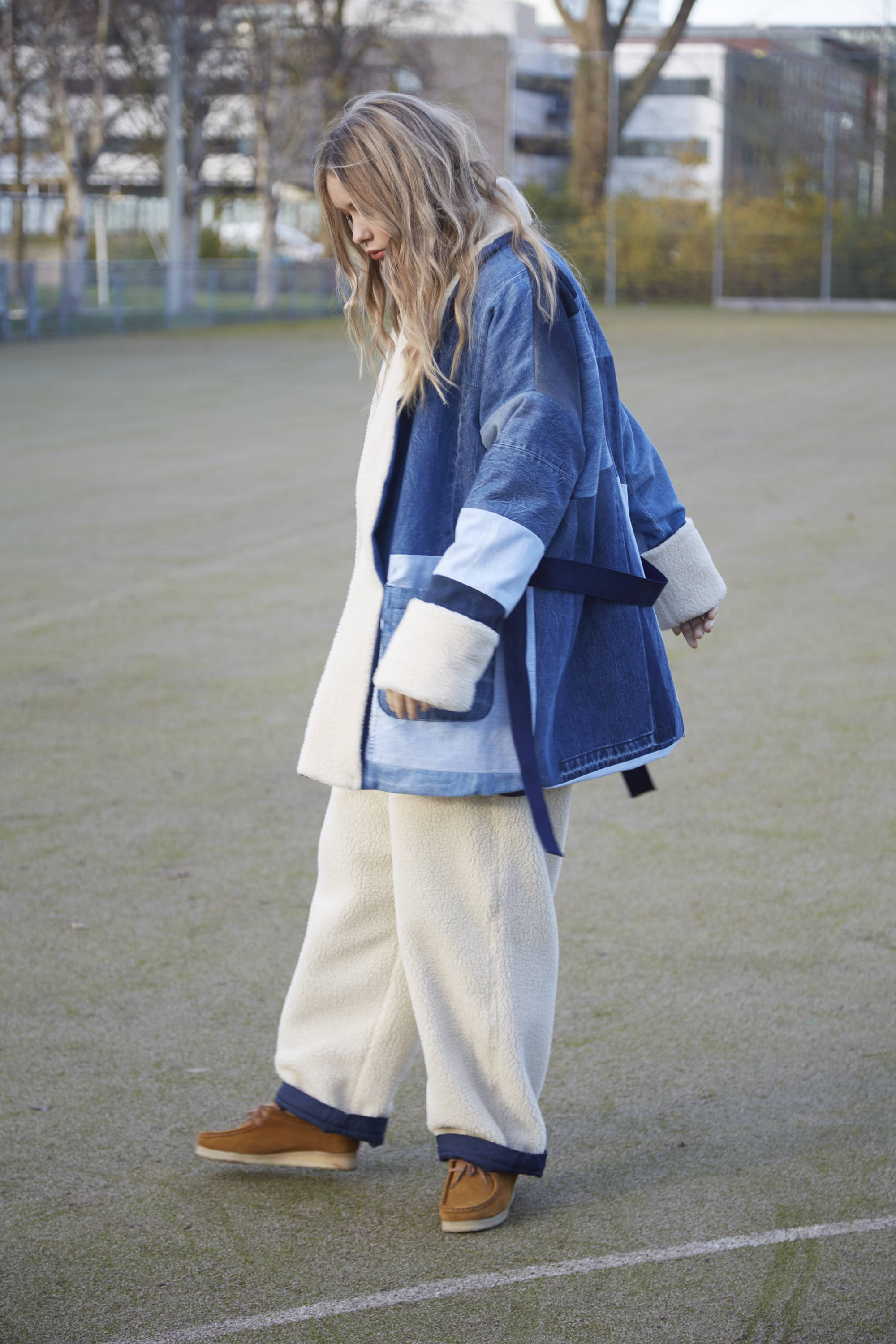 Exclusive Shotoku jacket: Winners prize